Dear White Gay Men, We Are Not Your Thug Fetish!
A pet peeve of mine is when a caucasian gay man thinks he can approach me to be my sex slave.
I find it so distasteful and downright prejudice and degrading. In a way, I view it as them seeing me as a racial stereotype. When you assume that I automatically play the "thug" role, then we have a problem. I am not a thug, and I would never carry myself that way. Not for you, him, or the guy with the sexy body that only desires me for a sexual fetish.
There are several adult companies. Who have wrongfully stereotyping us gay men of color on film? I blame cocodorms and those older companies for this bullshit. But now we have sites like ThugHunter, and Gay Patrol serving up racist, pornographic dialogue and content.
I don't care how big of a check these companies cash out… There is no amount of money in the world. That would allow me to tolerate that level of disrespect. How dare you sell out your people for a cheap ass happy meal and 50 dollars? Is the money really worth you're self-respect? What about your self-esteem? Must you carry on knowing you've sold your ass for a cheap spot on the hall of fame of coons?
The video comments on MyVidster are complete race war baits. They post these videos, with this misleading head titles to start fights in the comments.We shouldn't have to argue or state the obvious about these videos. They represent racism in plain sight. What bothers me is the fact that people have the nerve to defend this content and the providers offering these services.  It doesn't matter if it is roleplaying or not. The fact they call this adult entertainment makes me sick. This is nothing more than modern day slavery depicted in porn. You have white officers threatening to "shoot the black ass down?" Really? Is that in the scripts over there at the studios?
I'm not impressed at all. WHITE STUDIO PRODUCERS AND DIRECTORS DO BETTER! When I see a man of another race referring to a black man as "black ass" on camera for your ratings, I literally cringe.
These money making machines sit back and make millions off of our images, likeness, and performance on camera. Yes, there are THUGS within the African-American community. But why can't they display Caucasian stereotypes on film? Is it not worth enough? Does it go against the consumer's belief system? SMH.
They pay these men pennies. They sit back and laugh at these cum face individuals. I hope they feel good lowering themselves on camera. I hope they get a good glimpse at their guilt on camera. Especially when they face themselves in the mirror trying to clean the cum off their face. I hope the little money they make is enough to buy them some self-respect after filming this type of shit. It wouldn't be enough to clear out their damn conscious.
These companies most loyal subscribers are their primary audience. Their audience pays thousands of dollars to watch black men be degraded for damn near nothing. These men don't even get a damn residual check. These sell-outs wouldn't even know how to sign a damn contract, let alone be able to read one.
I am all about love among all people and races. But I can't sit here and act like racism in porn does not exist. How the fuck you expect somebody to bust a nut if they're hearing racist shit in the video? I damn near lost my mind coming across that vulgar language in interracial scenes. But what bothers me the most is the fact some of them approach us the same way. They may not outright call us the N-word, but they use words that come close to describe it.
Black on Black porn isn't any better. These "PAID PLAY THUGS" do the most… The portrayal of the black man in porn is downright disgusting. Yeah, it's a FANTASY but at whose expense? The same stereotypical image being used these porn videos are giving people validation to say it. Why the fuck would I want to be another man's sex slave master? What type of shit is that? Then on top of that, he said some other remarks. Some hidden agenda of racism to me.
No, this post is not directed at ALL white gay men. There are some really respectful lovely caucasian gay men out there.
You will forever be viewed, as the coon on a porn set. That's the sad part; these men don't even care about their own reputation, let alone their own race when it comes to the mighty dollar.
Disclaimer: I am not bashing black gay porn stars, who do interracial porn. This is only for the coons of America, who allows themselves to be, portrayed, in this fashion. I REPEAT! This is not an anti-interracial gay porn post, nor am I bashing BLACK GAY MEN who do INTERRACIAL PORN.
This is only for the racist interracial porn participants and the men behind the cameras. They are aware of the backlash. They instead sell our people out for their little checks from these flopped ass studios. One site flops, and they come back with a new name but same faces? Yeah. So apparently the gimmick isn't working. But the message is visible and still online. These videos are always floating online.
KEEP READING!!!
We're not your sex toys and thug fetishes. Many of us don't even consider ourselves of the sort. I would like to believe that as black men, we are raised to respect and honor our own. This shit is not the way to go.
But enough of these deviant ass men of color. Who would prefer to tap dance for their porn masters?
SMH. GET THE FUCK OUT OF HERE WITH THAT BULLSHIT!
The stereotypes need to end with these damn adult companies. Find a new NICHE! Set up a new STORY FUCKING LINE. We also need for these men of other races to respect us. We are not THUGS, and we all do not CARRY ourselves like that. No. The majority of us will NOT be your FETISH or SEX SLAVE MASTER on some reverse psychology shit.
I don't want any parts of that ignorant ass shit. People love interracial gay porn, and I do as well from time to time. But there's a difference between interracial porn and downright racist porn. If they want to make a market for racist porn, then do so.But keep that shit from the general viewers. Everybody doesn't want to see a Caucasian man call a black man all sorts of derogatory terms. It's not okay and should not even be allowed on significant tube sites. They won't allow blood, gore, rape, incest, etc. So why tolerate racist porn? Yeah. I'll wait on that to be explained.
DO NOT SUPPORT SITES THAT PROMOTE RACISM.
IMAGINARY, FETISHES, STEREOTYPICAL ROLEPLAYING, FALSE IDENTIFYING COON ACTORS, ETC. NEEDS TO STOP THIS IS NOT ACCEPTABLE!
Thanks for reading! Want to have your voice heard? Well, come share your opinions on black gay topics and more. Join us in one of the latest discussions over at our new social community for gay men of color! https://gaymenincolor.com/ Looking forward to engaging with you guys over there! 😉
Facebook Comments
comments
Studies Show That "Heterosexual Identifying Men" Are Having Same-Sex Experiences More Than Ever!
According to PinkNews 
A significant number of straight men are now engaging in homosexual activities.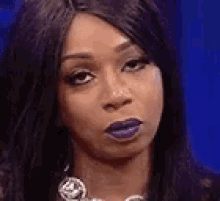 (Tell us something we don't know!) 
Studies show that over

24k

undergraduate male students have revealed that their recent hookups were in fact with another male
. One in eight defined themselves as being

100%

heterosexual. This figure is as twice as high among women.

[Interesting right?]
Well, a very major key factor in
all of
this is the fact that those heterosexual college students, who hooked up with the same-sex partners continued to identify as straight
.
Which doesn't come across as unusual since a majority of down low men share the same mentality!
The researchers also found that there were distinct types of straight people who would engage in same-sex relations

.
"Three types," they explained, "comprising 60% of students, could be, classified as
most
private sexual experimentation among those with little prior same-sex experience, including some who did not enjoy the encounter
."
But, Kuperberg and Walker continued, "the other two types in this group enjoyed the encounter but differed on drunkenness and desire for a future relationship with their partner
."
More than one in four – 28 percent – had "strong religious practices and/or beliefs that may
preclude
a non-heterosexual identity, including 7 percent who exhibited 'internalised heterosexism.'"
A study revealed in March that no-one is 100 percent heterosexual.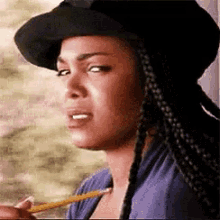 (THE TORTURE!)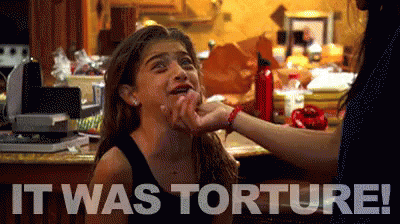 (Reading any studies articles on homosexuality and heterosexuality are always torture!) 
Researchers studied the reaction of men and women who identified as heterosexual when they were, shown different kinds of pornographic material
.
The study's author, Ritch C. Savin-Williams, said he wasn't surprised by the research findings, but that he was, shocked how many people still identified as heterosexual despite the evidence
.
"

I think

that's happening for both sexes.

It's

probably

a good thing because it gives kids growing up more diversity, more options, so they don't feel like they have to fit in [at all costs]

."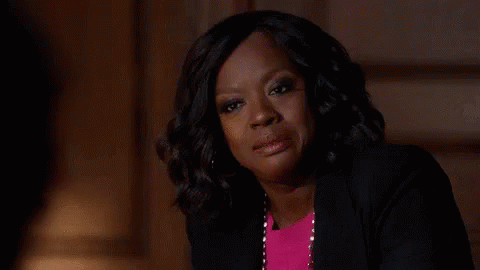 With
all of
that being, said I would like to share my honest opinion this article and millions of other half-ass studies. I usually avoid these articles but I couldn't resist making this post. I need to make my opinion known about this type of studies. After reading the following, you will know why I tend to avoid these type of posts. 
Where should I start? 
First of all, I think
we all should be aware of the fact that "heterosexual identifying" people engage in same-sex practices all the time
.
Yes, it happens more often than most people would imagine or
probably
believe. But this is common knowledge, which makes it hard for me to take these studies seriously.
This isn't anything new and won't change any time soon.
Men (and women) will continue to engage in same-sex relations while still connecting and only identifying with their heterosexual beliefs and way of life
. 
Nothing new will change for most folks. I don't care how many same-sex encounters they may have experienced or will experience. That mentality of being in a heterosexual lifestyle will remain intact.
Can some of them convert to being gay and living in a homosexual type of lifestyle? Yes. I'm not denying that option at all. But MAJORITY of same-sex experiences remain as sexual experiences. Those encounters do not carry over to relationships or even serious commitments outside of the bedroom. That's my opinion and I think quite a few people would agree with me on that. 
I don't believe
that sexual encounters can completely change a person's identity. It may give them more room or leeway to experiment again. But at the end of the day majority of those men and women are still going to follow the traditional lifestyle.
Despite what these studies are claiming of being able to prove. The majority of us know these studies don't
really
give us any groundbreaking news. Everything they're announcing is old stale ass tea. 
Most men do test the waters or get the urge to try new things. That's a given and they usually don't switch up their identities after a few rounds with the same-sex. At the end of the day, our sexual urges don't change our ideal way of living or structure in life.
If a man decides to have sex with hundreds of men today. That doesn't take away from the fact that he plans on settling down with a woman. Because it happens every single day.
I side eye these studies because I do believe a lot of them have their own purposes and reasoning for releasing this sort of information
.
I think
people often run with it and blow things out of proportion.
Sex is

just

sex at the end of the day.
No matter who is having it or their sexual experiments as far as I'm concerned doesn't prove much of anything
. A sexual experience is
just
that an experience. But a sexual orientation and identification is the main factor that we should be, focused on. Because nine times out of ten those individuals are not converting any time soon. They can exam millions of people. But the factor will always come back to their true identity. If they didn't identify as a homosexual before the sexual experience. Then more than likely afterward it won't be much of a difference. They will still continue to be heterosexual. 
I don't understand the BIG HOOPLA around "straight men" having "homosexual relations" with other men
. At the end of the day, this is common and I guess it's more so about the shock factor in the media. I can't see it being considered as a world profound discovery. Most of the time I don't even pay these claims any attention. I simply wanted to share my opinion about these sort of studies. 
I will say this most of men experiment out of curiosity. Not because they plan on going any further than
just
that one encounter or maybe a few. Also, most straight men who sleep with other men do it to rebel against what society says is right/wrong etc. It's more so a power trip and also a rebellious act. As you can tell one of those groups did not enjoy the encounter. Which resulted in them not wanting to do it again. So all "first timers" shouldn't be considered as converting to the other side. It was simply an experiment! It's not a life-changing experience at all. Once the act is finished they go back to their regular lives and carrying out the same mentality. 
I don't get that feeling of excitement when I read these titles online. It doesn't make me jump up and down at the discovery of straight men engaging with other men in bed.
Once again that's not a big revelation to me. But I guess for views and click baits it brings in those numbers. It get's "straight people" all worked up and rants turn into comments which equal to coinage overflow for the publishers. 
I think
"straight people" are often the ones that get excited reading these articles about this sort of thing
. I don't see anything
 special about it. But that's my opinion on this topic. This is my first and last time responding to a "studies shown" article. Because in reality, I know how these things work. It's a study but it should be taken with a grain of salt. You should be skeptical about these "discoveries and studies." Yes, we already know straight men are screwing each other and everybody else in-between. That's known tea everybody and they gay uncle knows that already.
At the end of the day, PinkNews just got a good penny from posting that article. And I truly feel like I've been misled once again by a "studies article."
Thanks for reading! Want to have your voice heard? Well, come share your opinions on black gay topics and more. Join us in one of the latest discussions over at our new social community for gay men of color! https://gaymenincolor.com/ Looking forward to engaging with you guys over there! 😉
Facebook Comments
comments
Broderick Hunter Ain't Here For The Disrespect | Gays Do Better!
I came across one of my follower's tweet. He had retweeted Broderick Hunter's tweet about gay men invading his space and touching on him. Usually, the model/actor is posting photos of his fine ass. But this was a tweet speaking against gay men disrespecting his manhood.
He does not seem happy at all by the way I read the tweet. In fact, this seems to really be bothering him. For him to address it on social media.
Most male celebs let stuff like this slide. They know we lust for them and send all types of dms and disrespectful shit. But this seems to be a problem at this point. And I'm glad he's speaking out! This must be happening on a regular basis and I understand his frustration about it.
Now let me make this very clear! This is not a homophobic rant and rave. This man is defending himself by speaking out against the bullshit. So I'm in support of what he tweeted!
Gay men, please respect these men's manhood. You can't go around touching on these men. Like seriously? Just disrespectful! You wouldn't do that shit to Chris Brown Or Trey Songz etc. So what made you feel like it was acceptable to do it to Broderick Hunter?
I understand many of you have made assumptions about these male celebs sexuality. Based on rumors or even in your own fantasy. But at the end of the day regardless of his sexual preference or style (he's straight!). Nobody has the right to disrespect this man's space.
He told y'all he's straight! Now if he was to go the fuck off and dropping all types of F-bombs and shit. Then we going to wanna cry out homophobe and all sorts of dumb shit. If he swings on you then people wanna cry out hate crime.
Listen there is a line and boundary for everything! When you cross that line you're asking for a particular reaction. This reaction was very PG but if you do that with August Alsina or any of these entertainers. You may end up getting knocked the hell out on the spot.
This man doesn't come across as a hateful individual or even homophobic. I am a fan but I would never invade his space like that. I believe in speaking against wrong in all situations. So if you're offended by me defending this man then so the fuck what! Nobody has the right to sexually harass somebody. It's inappropriate regardless of how or where he was touched. Nobody has that right to cross that line. People are fucking crazy out here!
We gotta do better as a community. Because this makes us all look bad! This is how homophobia can become active for some people.
This type of behavior of certain gay men makes us all look some type of way. It's embarrassing for a straight man to call out gay men on this type of behavior. It's a second-hand embarrassment because you're making it harder for us to be fucking respected by society. You giving people a reason to attack and talk bad about us. So I'm shaming all of those gay men who did this to this man. You can't go around doing whatever you want to people gay or straight.
This happens to gay men all the time and it's still wrong. There is a thing called sexual harassment. He ain't no damn stripper this isn't no catching a fucking feel. You know your place and you knew this man was not comfortable with you touching on him. Who the fuck these people think they are to do things like this? It makes me sick literally to read this man damn near beg people not to touch him.
All respect to Broderick Hunter. You are in fact a sex symbol in the gay community. So a lot of gay men will feel like it's okay to feel on you.
Many gay men worship this man. But it doesn't make it okay to disregard him. When he asked us, gay men, to respect his space! Then fucking respect his fucking space!
Thanks for reading! Want to have your voice heard? Well, come share your opinions on black gay topics and more. Join us in one of the latest discussions over at our new social community for gay men of color! https://gaymenincolor.com/ Looking forward to engaging with you guys over there! 😉
Facebook Comments
comments
Black And Gay In A Non-Monogamous Relationship | Meet Rodd Klever
JBA: You brought up the fact that you are in a non-monogamous relationship. What made you decided that being an open relationship was best for you? And why did you choose to be in a non-monogamous relationship rather than being in a traditional relationship?
Well, my partner and I made that decision almost five years ago. We decided that sexual monogamy wasn't a viable option for where we both were
spiritual
. We wanted freedom and not a sense of control over each as sexual beings. Well, monogamy isn't the tradition in point of view. It's a social construct.
Biblically
people had
multiple
wives.
Historically
with people who are from the diaspora. Many people of African descent came from tribes that practiced nonmonogamy and polyamory. It's not that much of an anomaly.
JBA:

True. But in today's society having many partners also brings the risk of contracting STDs and even HIV. In the open relationship, you have with your partner have there been any STD scares?
We have both have had a realistic conversation about HIV. Even though you can get an STI from oral sex. But if you are having sex you have to make informed decisions about your health and also with your partner.
JBA:

You had also mentioned, "Our relationship isn't about ownership. We make agreements around what's permissible in our partnership(s). We aren't
necessarily
freakier. I don't have any kinks or fetishes. I
just
like freedom. For me, I like owning my body and making my own choices."
I love the fact that you pointed out the whole ownership aspect. Because often people make monogamous relationships about ownership over their partner. Nobody has control or should be able to claim ownership over anybody. Whether if they're just dating or even in a serious relationship. So how do you feel about gay men of color who feels the need to treat their partners like property? What's your opinion on those types of relationships?
I think
many people in monogamous relationships use their relationship as a part of ownership.
I think
if you have someone you will let them be great. My relationship isn't very orthodox is some regards. Because where we
reside
as a couple. We do a lot to
facilitate
a space of growth
individually
and
collectively
. Right now we are, focused on our professional paths. Which has moved us to live
separately
again in two different states. We both don't feel it's fair to hold someone back from their greatness and their goals. You can create an unhappy partner and also create resentment.
I think
honestly
if many of our parents "un-lived" with each other for a piece of time. They would still be together. Relationships are amazing and full of love. But they can be trapping and damning if each person doesn't feel validated as an individual.
JBA:

 A fascinating viewpoint. What piece of advice would you give guys like yourself? Who are, interested in getting into nonmonogamous and open relationships? But they don't know where to look or how to even approach guys about that type of lifestyle choice.
I will
just
say that I'm not pro-nonmonogamy.
I'm not anti-monogamy I am for people building their own kingdom and manifesting the love that they desire
. They both should
mutually
agree to it. In regards to people wanting to approach nonmonogamy. Have a strong case and articulate your feelings
clearly
and
concisely
. If they are with it great, if not, great. I am very much for people finding the love they want and not compromising or completely settling. Don't feel bad about going for what you know will make you happy
romantically
.
JBA:

Do you think inviting people into the bedroom could cause you or your partner to feel left out at some point? How would you react if your partner was to leave you for the "other" guy? Would you give a nonmonogamous relationship another try or would you go back to being in a monogamous relationship?
Well, we have rules about that. So in threesome situations, if we both don't agree on the person or one of is not feeling it, it's a wrap plan and simple. The sanctity of our relationship comes first. So that wouldn't happen. That's why
I suggest
couples to make agreements at max before the first six months of the relationship pass. So
honestly
it will never happen and it hasn't happened. I'm
honestly
done with monogamy. Non-monogamy has been too
spiritually
liberating for me. I found out things about myself that I know I wouldn't have found out in that space. So me and monogamy… it's a done deal.
JBA: Interesting! Tell us the benefits of being
spiritually
liberated in your non-monogamy relationship?
Well, it's a lot of steps I have to take. The big piece is that my partner suggested therapy. So we both see one
separately
. But the real piece is that I am in an unconditional relationship with myself. I accept the version that I am now, not who I was or what I will be. I'm in the moment. I seek joy instead of happiness now. Happiness is momentary and fleeting. You have to put yourself above everything. I put my peace of mind over my family, my relationship and my friends. People find that weird. I protect and nurture my spiritual space. So I can pour myself into other people because I can't pour into my fellow queer person if I'm always empty. I made an active choice and it's been amazing. Like the level of joy,
I feel
in my life is crazy. You have to choose yourself at some point and be ok with it.
JBA:

That is pretty uplifting and very motivating. I
truly
think that piece of advice will help many of my readers to reflect on their own journey's. Do you think men who are into the nonmonogamy lifestyle are often judged?
Very judged. I don't know any public nonmonogamous/polyamorous couples of color. White gays are ahead of the curve on this
sadly
with acceptance or either not giving a fuck. There are a lot of open couples and some of our faves are in open relationships. But the stigma is so bad it's never discussed. This is the thing. If my lifestyle isn't affecting you and had blocked on you finding love, why are you giving me hell? Being told my relationship ain't real or if you want to cheat. Why you in a relationship (which cheating requires deception). It even goes as far as how you gonna raise kids. It's a lot. So people stay private for good reason.
You can find Rod Klever on social media! 
https://www.youtube.com/user/RoddKlever
https://roddklever.com/
Thanks for reading! Want to have your voice heard? Well, come share your opinions on black gay topics and more. Join us in one of the latest discussions over at our new social community for gay men of color! https://gaymenincolor.com/ Looking forward to engaging with you guys over there! 😉
Facebook Comments
comments
Follow Me On IG | Check Out My Mini Vlogs Now!
CHECK OUT MY SHORT GAY FILM: "WHY DON'T YOU LOVE ME? SEEKING A MOTHER'S ACCEPTANCE!"
Join My Newsletter For All The Latest Articles!
Want To Be Featured In Your Own Advice Article? Based On Your Own Experience? Wanna Share With Us?
Share your story with JBA! Everything from relationships, breakups, dating, crazy hook up experiences and more. Get featured on one of my articles as I tell your story and giving my advice. Unfamiliar with my advice articles? CLICK HERE to read a previously written advice column. Anonymous submissives are accepted! Names and locations will be changed to protect all parties involved.
Vote For The Latest Polls
Loading ...
Loading ...
Loading ...
Loading ...
Loading ...
Loading ...
Loading ...
Donate To The Blog! All Cash App Donations Are Appreciated. All Donations Will ONLY Go Towards Paying For The Blog, And Making It Better!
Send me some donations! Every supporting donation will help in many ways! https://cash.me/$justbeinganthony