Community Full Of Bottoms | Tops Where You At?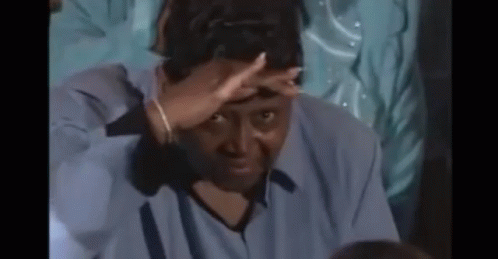 CALLING ALL TOPS OF THE WORLD!!!! WHERE YOU AT?
I'm so sick of it being 95% bottoms and only 5% TOPS left, and the tops don't even top anymore. [UGH] Why does the community have to be, filled with a majority of bottoms? I don't understand it. Why are all the tops damn near extinct at this point? What will my life become if all the dicks are gone, and none of the TOPS exist anymore? What am I supposed to do?
Who's going to be masculine enough to make me feel masculine? Who's going to hold me like a MAN is, supposed to keep another man held like? I don't want any bottoms. I want a man that is ALL MAN. FULL MEN PERIOD. You have to be a man for me, and that's why I'm single because all the damn TOPS are gone. They done went over to the other side.
WHAT'S GOING ON WITH THE TOPS BEING GONE!!!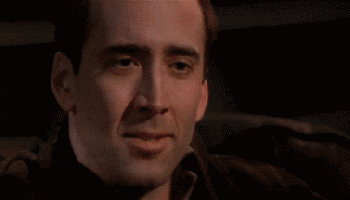 EXCUSE ME, BUT I AM ABOUT TO RANT RIGHT NOW!
I'm so sick of these motherfuckas always complaining about the lack of tops. Everywhere you go on these damn apps and on these profiles. They're demanding

MASC ONLY, TOPS ONLY, LOOKING FOR TOPS, etc.
Most of these fools have been on these apps for

YEARS! YEARS DAMN IT!

Are you telling me you haven't found your masculine shining armor

KING

yet?
So you're telling me that you only meet BOTTOMS?
WHERE'S YOUR TOP BOO? WHERE IS HE AT?
You sure we both looking in the same place? I see tops all around us.
You all didn't get the memo???
THERE ARE NO STRICT TOPS ANYMORE.
Yeah, you have your few selections and a few options. But those are far in-between. A lot of the girls are tricking you simple minded ass men into believing that they're TRADE AND TOP REALNESS

.
But if you only knew, how many of them get their backs blown out on the daily. You

TOP FOCUSED DACK CRAVING ASS

individuals would be bothered.
NO SHADE!

Don't take that as a read because I have been a dack craving ass fool in the past as well. That wasn't a read chile. It's a joke.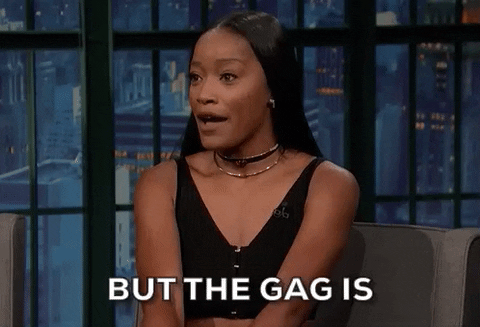 Half of you BOTTOMS base this TOP shit by the dozens of tattoos on their bodies and their HOOD APPEAL.
HA, the LAUGH is on YOU! SIS…
Now some of you can be open-minded and not get in your feelings because I'm not MESSY. I'm KEEPING IT REAL!
We need to STOP with these LABELS. Stop JUDGING people based on what you perceive as a TOP or MASCULINE MAN. They are here for the shit. Then when the shit pops out at them, they want to run and hide. I've seen guys pretend to be TOPS for a ki-ki. There are some bottoms out there right now getting tricked on.
It's an act; it's a fucking performance and an illusion darling. What you believe is a TOP MASC can very well turn out to be BOTTOM TUNA. Don't be, fooled. Many of you are, deceived and you brought it on yourself. Don't read me down sis, take this L and go on about your time. I'm speaking on what I've seen first hand. DO BETTER BOO!
One time, I had this guy who knew nothing about me. He followed me on Twitter and some other social media outlets. He looked at my pictures, saw a few videos and swore he knew my tea.
This fool straight up told me that I was a full-blown bottom.
I have never made that pledge, and I didn't claim any label on any social media page of mine.
I didn't use usernames such as:
bigbooty4tops 
takethisbussy
chocolatewallsdelight
dackslayer
bigdackgreedyassmonsta
dackcravingaddict
bootyslangingbottom
I didn't give any clear sign that I was a bottom. He based his opinion off of what he perceives as "bottom quality."
He didn't understand why I was talking about big phat asses on several of my FB posts. He lost his damn mind and wanted to

READ ME DOWN.
I wasn't bothered, but I left him lost for words. He was speechless when I showed him how quick I could snatch up a piece of ass and get me some of his booty too.
DON'T JUDGE A BOOK BY ITS COVER!
DON'T JUDGE A BOOK BY ITS COVER!
DON'T JUDGE A BOOK BY ITS COVER!
DON'T JUDGE A BOOK BY ITS COVER!
DON'T JUDGE A BOOK BY ITS COVER!
DON'T JUDGE A BOOK BY ITS COVER!
DON'T JUDGE A BOOK BY ITS COVER!
DON'T JUDGE A BOOK BY ITS COVER!
DON'T JUDGE A BOOK BY ITS COVER!
DON'T JUDGE A BOOK BY ITS COVER!
We need to stop making assumptions based on labels and lack of understanding. Does not mean that they are in fact what you assume them to be. Get to know people before you judge them. That wasn't the first time I've had somebody try to come for me. I've wanted to talk to a few bottoms, and they claimed I wasn't masculine enough, I wasn't a top. NO, in fact, I am not masculine. I am in-between, and I am entirely versatile. But at the same time. I could very well be fake and put on the illusion and trick bait yo ass to get a piece of the pie.
There are

MANY STRICT TOPS

out here. But you can't find them because even the strict tops don't want your ass.

NO SHADE

, please don't feel any way by me saying that. That isn't directed, at everybody. But you can't seek out masculinity and expect to find exactly, what you're looking for. You are going to get the opposite most of the time. Shit, you may not even get that even if that STRICT TOP was in your face.
Like my friend always says seeking masculinity is a feminine trait. Now is it wrong to have a preference? No there's nothing wrong with that. Does that mean you're choice will always be accurate? When making a judgment call on guys, you come across? I doubt it.
You'd be, shocked at how many of TOPS and ADULT ENTERTAINERS are in fact

FEM AND CUTE WITH IT.

But those illusions play up what you fantasize when watching those videos.
Most of these

MASCULINE TOPS

aren't even masculine. Like the way you want them to be. Most gay men now are more open than ever before, and most of us don't need to hide it when our truths are in plain sight.
Every gay man I have known still are still in touch with their feminine side. I don't care how masculine they may appear before your eyes in person or on a damn photo.
I have yet to find a strict masc top in the gay community. No that's not an insult that's my observation on the shit. You have met one, or assume that they were one based off of your assumptions.
But that's the factor in this situation. Everybody's views and opinions will NOT be the same. We are all different, and we see things differently and it's okay.
But MASCULINE MEN don't claim to be masculine at all. It's like wearing a costume and claiming that it's your authentic attire. At some point, that shit has to come off, and the representative will be gone. You can't keep claiming what is natural for you. If you are masculine, you won't need to claim it.
Let's make that very clear; if a man is masculine, he will not have to prove his masculinity. But half of these fools are, satisfied by reading "

I'M MASCULINE

" or looking at the outer appearance. A picture can only say but so much. A thousand words may fit the description, but you're missing out on the other half that didn't make the script. The other half that he kept hidden out of fear of you judging him.
I'm spitting real shit. But if you're still reading, congrats to you for not being in your feelings at this moment. It's nothing personal darling, and we can call a spade a spade.
The reality is the fact that the idea of a strict top is no longer present amongst the masses in our community. Most men are versatile, and most of the tops have been, penetrated. I say that to say SOME are not saying all tops. So if you're a strict top know you weren't included, in that.
They are not out here focused, on portraying hyper-masculinity for these bottoms satisfaction.
The role of being masculine and a strict top have been, flipped and turned upside down. So all you bottoms of the world are going to have to figure it out for yourself. I have already been up on game years ago. I had to see the shit for myself to know these labels are nothing more than an illusion.
Let's be more open-minded and embracing to all tops and bottoms. Let's not stereotype each other based off of false illusions. Strict tops and super masculine gawds don't exist anymore. They don't, and we need to accept that shit. Men are now more free with their sexuality than ever before. Hello, you don't realize that by now? These men are expressing themselves and doing all types of "gay" shit in most of y'all eyes.
We're going to expect for gay men in 2018 not to experiment and attempt to suck a dack, take fingers in the booty? Let's be real about the shit.

EVERYBODY DOING IT!

Get off the label trails there is no more strict anything. People out here doing all types of shit that they weren't doing based on these labels 10, 20, 30 years ago.
It's time to WAKE UP and realize what is going on around us. Stop seeking what you claim you can't find! If it isn't out there for you, then your standards are too damn high. That's the problems folks. You so stuck in your way of thinking, that you're missing out on so many guys with more to offer you. Some of you still in search of that

IDEAL MASC TOP

even to this very day. Do better, open your minds and be realistic about the reality of TOPS nowadays. But then again you can continue to search for your strict top and masculine dream man. Some of us out here are snatching the real ones.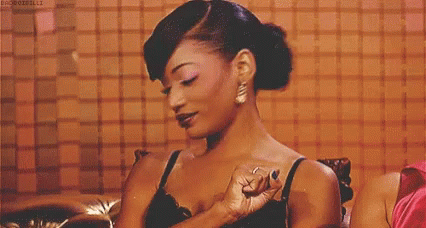 Thanks for reading! Want to have your voice heard? Well, come share your opinions on black gay topics and more. Join us in one of the latest discussions over at our new social community for gay men of color! https://gaymenincolor.com/ Looking forward to engaging with you guys over there! 😉
Facebook Comments
comments
Broderick Hunter Ain't Here For The Disrespect | Gays Do Better!
I came across one of my follower's tweet. He had retweeted Broderick Hunter's tweet about gay men invading his space and touching on him. Usually, the model/actor is posting photos of his fine ass. But this was a tweet speaking against gay men disrespecting his manhood.
He does not seem happy at all by the way I read the tweet. In fact, this seems to really be bothering him. For him to address it on social media.
Most male celebs let stuff like this slide. They know we lust for them and send all types of dms and disrespectful shit. But this seems to be a problem at this point. And I'm glad he's speaking out! This must be happening on a regular basis and I understand his frustration about it.
Now let me make this very clear! This is not a homophobic rant and rave. This man is defending himself by speaking out against the bullshit. So I'm in support of what he tweeted!
Gay men, please respect these men's manhood. You can't go around touching on these men. Like seriously? Just disrespectful! You wouldn't do that shit to Chris Brown Or Trey Songz etc. So what made you feel like it was acceptable to do it to Broderick Hunter?
I understand many of you have made assumptions about these male celebs sexuality. Based on rumors or even in your own fantasy. But at the end of the day regardless of his sexual preference or style (he's straight!). Nobody has the right to disrespect this man's space.
He told y'all he's straight! Now if he was to go the fuck off and dropping all types of F-bombs and shit. Then we going to wanna cry out homophobe and all sorts of dumb shit. If he swings on you then people wanna cry out hate crime.
Listen there is a line and boundary for everything! When you cross that line you're asking for a particular reaction. This reaction was very PG but if you do that with August Alsina or any of these entertainers. You may end up getting knocked the hell out on the spot.
This man doesn't come across as a hateful individual or even homophobic. I am a fan but I would never invade his space like that. I believe in speaking against wrong in all situations. So if you're offended by me defending this man then so the fuck what! Nobody has the right to sexually harass somebody. It's inappropriate regardless of how or where he was touched. Nobody has that right to cross that line. People are fucking crazy out here!
We gotta do better as a community. Because this makes us all look bad! This is how homophobia can become active for some people.
This type of behavior of certain gay men makes us all look some type of way. It's embarrassing for a straight man to call out gay men on this type of behavior. It's a second-hand embarrassment because you're making it harder for us to be fucking respected by society. You giving people a reason to attack and talk bad about us. So I'm shaming all of those gay men who did this to this man. You can't go around doing whatever you want to people gay or straight.
This happens to gay men all the time and it's still wrong. There is a thing called sexual harassment. He ain't no damn stripper this isn't no catching a fucking feel. You know your place and you knew this man was not comfortable with you touching on him. Who the fuck these people think they are to do things like this? It makes me sick literally to read this man damn near beg people not to touch him.
All respect to Broderick Hunter. You are in fact a sex symbol in the gay community. So a lot of gay men will feel like it's okay to feel on you.
Many gay men worship this man. But it doesn't make it okay to disregard him. When he asked us, gay men, to respect his space! Then fucking respect his fucking space!
Thanks for reading! Want to have your voice heard? Well, come share your opinions on black gay topics and more. Join us in one of the latest discussions over at our new social community for gay men of color! https://gaymenincolor.com/ Looking forward to engaging with you guys over there! 😉
Facebook Comments
comments
Your TOP is Another Man's BOTTOM!
NO REGGIE BUSH IS NOT GAY… DON'T BE MESSY! I Just Love The Gif… 
But men with bodies like Reggie's and other gym rats be fooling you bottoms into thinking they're all about the CAKES. But little do you know your TOP is somebody else's bottom for a dime bag and some good cash.
Don't believe me? Check your GRINDR, JACK'D, and TINDR accounts. They're generous with the cash flow.
There's nothing wrong with a man working with what he got to get what he wants. I don't knock another man's hustle. But you BOTTOMS and these FAIRYTALE dreams needs to stop.
THIS STRICT TOP SHIT NEEDS TO BE ERASED FROM Y'ALL THOUGHT PROCESS.
But I love how people are quick to say that A TOP can't let his booty get demolished… Meanwhile, their MCM in somebody's luxury hotel or run down motel right now getting they walls greased up for the right price.
You think they're advertising the cakes on IG for nothing? STRAIGHT MEN? TOPS?
Somebody's down for the prize for the right price…
I would never be foolish to think a man's appearance can stop him from liking something sexually.
Yeah, some of these men are married, chasing after pussy and got side chicks and side boys. But at the end of the day. Behind closed doors, they're down for the cause. Some of them are down for WHATEVERRRR (in my cardi b voice.)
I was going to leave this topic alone. Until somebody had to slide into my DM trying to argue me down…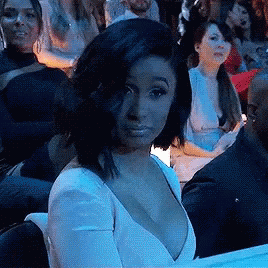 They thought I was going to back down from an argument.
"YOU A PRESSED BOTTOM."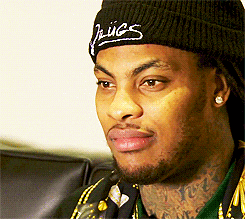 I guess they thought that I was going to be bothered…
MY OPINION is MY OPINION, which is why this is MY BLOG, and I CHOOSE what I WANT to SPEAK ON… I have that right, I pay THAT bill, so it's my shit.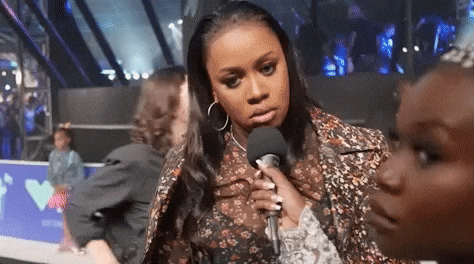 If you feel the need to come back in my DM's bring those pics you got leaked on TUMBLR. I heard you insta famous now for those arch booty shots. Too bad, your walls still got some residue in those pics. I can post whatever I choose and see fit to publish on… I have that right.
Now you worry about those untreated marks and spots on yo booty and stop trying to come for my blog boo.
Like, I'm not messy, I'm addressing a particular individual that wanted the spotlight.
BACK ON THE TOPIC AT HAND…
THESE TOPS BE BOTTOMS FOR EVERYBODY AND THEY DADDY.
WHAT YOU WON'T DO FOR THE MONEY YO TOP WILL!
I love how in 2017 we can express our interests and sexuality. These labels are nothing more than a yesterday's news to the community. These men shouldn't have to play up a role to be validated as TOPS or MASCULINE MEN. Some of these men can very well be the next man's bottom while serving trade realness. Why can't we have more versatile men than strict tops? Why when a man reveals that he likes the eggplant then he's not "MAN ENOUGH" anymore?
Judgment in this community is so venomous and messy. But as I stated in the other post, it's all an illusion. It's all for SHOW! These men in the gyms are the most significant bottoms around. The guys with the best bodies and the hood appeal are the main ones moaning like a real one!
OOOOUUUU!
They want big dacks in their booty.
So please, this whole TOPS and STRICT MASC TOPS needs to stop. I haven't met one in years. I mean the legitimate STRICT TOPS because all the other ones been traded in their TOP cards. They got their cherry's popped a long time ago…
You just stuck up on these images, videos, and illusions. But that's where they had me. Sucked, plucked and plumped in my dm's boo. You thought I wasn't going to entertain you. But I told you this would be a post. Thank you for the material.
So let's not be ignorant and JUDGEMENTAL. Respect my views and opinions, and I'll respect yours as well, which most people do as mature adults. But challenging me to speak my mind again, was not a problem for me. This is just another post and material for me. THANKS, ASHY CAKES.
Shout out to all my TRADE REALNESS boys that be full out BOTTOMS! You don't have to change yourself for these shitty holes, wet ass, hotcake, flat baked bottoms with so much shit to say. Do what makes YOU HAPPY, and never allow Anybody to have control over your lives. BE HAPPY… DO WHAT MAKES YOU HAPPY! MASC, FEM, BOTTOM, STRICT TOP OR IN BETWEEN!
Thanks for reading! Want to have your voice heard? Well, come share your opinions on black gay topics and more. Join us in one of the latest discussions over at our new social community for gay men of color! https://gaymenincolor.com/ Looking forward to engaging with you guys over there! 😉
Facebook Comments
comments
Dear White Gay Men, We Are Not Your Thug Fetish!
A pet peeve of mine is when a caucasian gay man thinks he can approach me to be my sex slave.
I find it so distasteful and downright prejudice and degrading. In a way, I view it as them seeing me as a racial stereotype. When you assume that I automatically play the "thug" role, then we have a problem. I am not a thug, and I would never carry myself that way. Not for you, him, or the guy with the sexy body that only desires me for a sexual fetish.
There are several adult companies. Who have wrongfully stereotyping us gay men of color on film? I blame cocodorms and those older companies for this bullshit. But now we have sites like ThugHunter, and Gay Patrol serving up racist, pornographic dialogue and content.
I don't care how big of a check these companies cash out… There is no amount of money in the world. That would allow me to tolerate that level of disrespect. How dare you sell out your people for a cheap ass happy meal and 50 dollars? Is the money really worth you're self-respect? What about your self-esteem? Must you carry on knowing you've sold your ass for a cheap spot on the hall of fame of coons?
The video comments on MyVidster are complete race war baits. They post these videos, with this misleading head titles to start fights in the comments.We shouldn't have to argue or state the obvious about these videos. They represent racism in plain sight. What bothers me is the fact that people have the nerve to defend this content and the providers offering these services.  It doesn't matter if it is roleplaying or not. The fact they call this adult entertainment makes me sick. This is nothing more than modern day slavery depicted in porn. You have white officers threatening to "shoot the black ass down?" Really? Is that in the scripts over there at the studios?
I'm not impressed at all. WHITE STUDIO PRODUCERS AND DIRECTORS DO BETTER! When I see a man of another race referring to a black man as "black ass" on camera for your ratings, I literally cringe.
These money making machines sit back and make millions off of our images, likeness, and performance on camera. Yes, there are THUGS within the African-American community. But why can't they display Caucasian stereotypes on film? Is it not worth enough? Does it go against the consumer's belief system? SMH.
They pay these men pennies. They sit back and laugh at these cum face individuals. I hope they feel good lowering themselves on camera. I hope they get a good glimpse at their guilt on camera. Especially when they face themselves in the mirror trying to clean the cum off their face. I hope the little money they make is enough to buy them some self-respect after filming this type of shit. It wouldn't be enough to clear out their damn conscious.
These companies most loyal subscribers are their primary audience. Their audience pays thousands of dollars to watch black men be degraded for damn near nothing. These men don't even get a damn residual check. These sell-outs wouldn't even know how to sign a damn contract, let alone be able to read one.
I am all about love among all people and races. But I can't sit here and act like racism in porn does not exist. How the fuck you expect somebody to bust a nut if they're hearing racist shit in the video? I damn near lost my mind coming across that vulgar language in interracial scenes. But what bothers me the most is the fact some of them approach us the same way. They may not outright call us the N-word, but they use words that come close to describe it.
Black on Black porn isn't any better. These "PAID PLAY THUGS" do the most… The portrayal of the black man in porn is downright disgusting. Yeah, it's a FANTASY but at whose expense? The same stereotypical image being used these porn videos are giving people validation to say it. Why the fuck would I want to be another man's sex slave master? What type of shit is that? Then on top of that, he said some other remarks. Some hidden agenda of racism to me.
No, this post is not directed at ALL white gay men. There are some really respectful lovely caucasian gay men out there.
You will forever be viewed, as the coon on a porn set. That's the sad part; these men don't even care about their own reputation, let alone their own race when it comes to the mighty dollar.
Disclaimer: I am not bashing black gay porn stars, who do interracial porn. This is only for the coons of America, who allows themselves to be, portrayed, in this fashion. I REPEAT! This is not an anti-interracial gay porn post, nor am I bashing BLACK GAY MEN who do INTERRACIAL PORN.
This is only for the racist interracial porn participants and the men behind the cameras. They are aware of the backlash. They instead sell our people out for their little checks from these flopped ass studios. One site flops, and they come back with a new name but same faces? Yeah. So apparently the gimmick isn't working. But the message is visible and still online. These videos are always floating online.
KEEP READING!!!
We're not your sex toys and thug fetishes. Many of us don't even consider ourselves of the sort. I would like to believe that as black men, we are raised to respect and honor our own. This shit is not the way to go.
But enough of these deviant ass men of color. Who would prefer to tap dance for their porn masters?
SMH. GET THE FUCK OUT OF HERE WITH THAT BULLSHIT!
The stereotypes need to end with these damn adult companies. Find a new NICHE! Set up a new STORY FUCKING LINE. We also need for these men of other races to respect us. We are not THUGS, and we all do not CARRY ourselves like that. No. The majority of us will NOT be your FETISH or SEX SLAVE MASTER on some reverse psychology shit.
I don't want any parts of that ignorant ass shit. People love interracial gay porn, and I do as well from time to time. But there's a difference between interracial porn and downright racist porn. If they want to make a market for racist porn, then do so.But keep that shit from the general viewers. Everybody doesn't want to see a Caucasian man call a black man all sorts of derogatory terms. It's not okay and should not even be allowed on significant tube sites. They won't allow blood, gore, rape, incest, etc. So why tolerate racist porn? Yeah. I'll wait on that to be explained.
DO NOT SUPPORT SITES THAT PROMOTE RACISM.
IMAGINARY, FETISHES, STEREOTYPICAL ROLEPLAYING, FALSE IDENTIFYING COON ACTORS, ETC. NEEDS TO STOP THIS IS NOT ACCEPTABLE!
Thanks for reading! Want to have your voice heard? Well, come share your opinions on black gay topics and more. Join us in one of the latest discussions over at our new social community for gay men of color! https://gaymenincolor.com/ Looking forward to engaging with you guys over there! 😉
Facebook Comments
comments
Follow Me On IG | Check Out My Mini Vlogs Now!
CHECK OUT MY SHORT GAY FILM: "WHY DON'T YOU LOVE ME? SEEKING A MOTHER'S ACCEPTANCE!"
Join My Newsletter For All The Latest Articles!
Want To Be Featured In Your Own Advice Article? Based On Your Own Experience? Wanna Share With Us?
Share your story with JBA! Everything from relationships, breakups, dating, crazy hook up experiences and more. Get featured on one of my articles as I tell your story and giving my advice. Unfamiliar with my advice articles? CLICK HERE to read a previously written advice column. Anonymous submissives are accepted! Names and locations will be changed to protect all parties involved.
Vote For The Latest Polls
Loading ...
Loading ...
Loading ...
Loading ...
Loading ...
Loading ...
Loading ...
Donate To The Blog! All Cash App Donations Are Appreciated. All Donations Will ONLY Go Towards Paying For The Blog, And Making It Better!
Send me some donations! Every supporting donation will help in many ways! https://cash.me/$justbeinganthony