I have a story post, and I want to share with you guys. Now don't judge me, I was 25, younger, dumber, and free with the cakes. Now I'm 27, grown, mature and wiser. Yeah, it's only a few years apart, but so what… I'm not FREE with the cakes, but if the right one comes along, I just might give it up. DON'T… JUDGE… ME!
But anyway let's talk about the worse case of catfish which happened to me.
Yes, I will claim that L, and now that it happened to me, I promised myself that it would never happen again.
So like I mentioned, I was 25 and just all over JACK'D. I was very flirtatious and didn't give a damn about how loose I may have appeared online. But I was horny, still am, but today I can handle my urges.
Anyway, I was on Jack'd, and I met a guy. He was pretty cool. I won't say he was ALL OF THAT, but he caught my eye. We exchanged some messages, and one thing leads to another.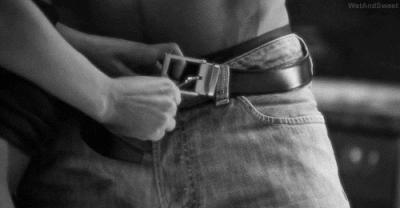 .
.
.
.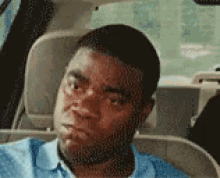 No… I didn't jump in their bed, and I damn sure didn't allow them to hope into mines either. We exchanged numbers. We started talking because I wasn't about to let another thot snatch his attention from me.
So we started talking about life, our goals and places we want to be in a decade from now, etc. It was just regular shit, a cool as conversation, at least on my end. Well, I learned soon after his true intentions, but wait on it. I'll get to that shortly.
Anyway, so we were just having a general conversation. I was pretty amazed by the fact that this guy was younger than me, but yet he seemed so mature. I'll share some things he mentioned that I still recall remembering clear enough to say in this post.
He approved my instagram request, and everything… I liked like 50 pictures and thought this guy could be potential. [KEEP READING!]
The guy basically raised himself, and his parents weren't apart of his life. He helped raise his sisters and had a pretty close bond with them. He had his own house, car, career and good credit. Those things stood out to me, and I think mostly because he inspired me. The fact this guy was much younger, had his life in order and seemed to be striving for greater things, made me interested in him.
We spend the whole weekend just talking about life and small minor things. I'm a people person, so I love getting to know other guys. I like hearing their life stories and dreams. It inspires me to write! So somehow I ended up sending him nudes.
I KNOW… I KNOW! I should've kept my nudes to myself, but I was feeling him. He had my creative juices running, and I do mean running. COUGH COUGH! He became more attractive as I was getting to know him. I saw him; differently, I felt like I've finally met a man. Because let's be honest. It's not often that I come across a guy with a car, house, good credit, good dick, tight ass. I know — I'm going left, but you get the point right? It's not often so when I met him, and he was mature and doing all this shit. I just saw him differently, and it honestly turned me on. So I did the unthinkable, and he asked to see my body, and I decided to send him some explicit images.
So this is when the fuckery comes into play… THIS IS WHEN SHIT GOT REAL! 
So I sent him the pictures, and he was interested in seeing more. But I damn sure didn't want to send him my whole catalog of explicit images.
So all of a sudden this man tells me… He TELLS ME –That he was using his friend's phone who happened to be the guy in the profile pictures, and Instagram. He had his friend's phone THE WHOLE FUCKING WEEKEND! Just bored as fuck, and decided to talk to me after seeing I was trying to talk to his friend. PETTY!!!
I regretted sending the REAL GUY that dm on jack'd.
I sat there feeling defeated, weak and completely stupid. I didn't know what to say, what to do and how to feel at all. I mean, this is the worse form of catfish in my opinion. Yeah, I know some people get played for years in that shit. But that whole weekend was an experience I never had meeting a guy like that. This guy revealed some stuff about himself including the fact that he was DL.
He refused to send me any images of himself. I mean not even a damn face picture. I WAS DONE, I WAS OVAH! IT!
I couldn't believe everything we talked about was fake, and the late night chats were just one big lie.
THEN I ASKED IF HE HAD A GIRLFRIEND… HE DID!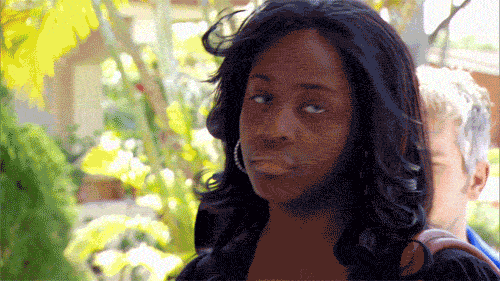 I was DONE WITH THE SHIT. He then had the nerve to tell me not to mention any of it to his friend. Mind you; he was texting me from his phone after we were chatting on Instagram. I guess, he didn't want his friend to find those images I sent, so he gave me his real number. But what made it worse was the fact I didn't even see none of this coming…
NO, he wasn't some MODEL looking type of guy. He was average looking at best, and I don't mean that in a bad way. So I don't think anybody would have expected that to happen. When you think of catfishes, you think of these perfect looking individuals. I couldn't believe it and still, cringe thinking about it.
After that, I learned my lesson, and I know I will NEVER fall for the shit again. I may be fooled once, but I'd be damned if I'm fooled twice. That shit honestly HURT, and I was pissed for days after it had happened. The guy tried to get to know me, but at this point, he had pretended to be his damn friend. Shit, I wouldn't be shocked if it was his side piece to his main chick. SMH.
PETTY… The fact that he sat there and wouldn't even let me talk to the REAL GUY after all because he wanted me to himself. Had the nerve to tell me not to tell his friend, smh. BUT THIS MAN WAS DL AND TAKEN, meanwhile his friend was OPENLY GAY and still handsome to me. SMH. PETTY ASS MEN! But I didn't want any drama, and more than likely they would have stuck together and I would have been the one
Anyway, I wanted to share this story… It's not too personal, but I am doing a personal blog and I thought you'd guys would get a few chuckles reading this story.
Share your own catfish encounters and situations. If you've been a catfisher, tell us as well. I want to have an open dialogue flow going in the comments.
Signed,
Facebook Comments
comments