Bottoms Who Top For The First Time: Practice Makes Perfect!
AUDIBLE! 
---
I think there's a lot of bottoms that can top just as good if not better than the tops out here. Plus on top of the fact that these bottoms be packing as well! Don't sleep!
NO LIES
Some of these bottoms got bigger dacks than the actual "proclaimed" tops out here bragging about their dack game.
That's none of my business.
One essential piece of advice, I would give most bottoms who dip and dab in the booty is to practice your strokes.
PLEASE practice your strokes. I've seen some bottoms attempt to TOP and they really are looking a fool. That's okay because half of them look better than the bottoms on RawRod.com who be trying to top for the first time. You have to start somewhere, I ain't mad at cha.
Maybe rawrod.com don't have enough tops on their roster? 🤔🤣
ALL SHADE. NO OFFENSE.
Seriously.
If you're going to attempt to TOP, I'm going to need you guys to stop doing one thing.
🍆
🍆
🍆
🍆
🍆
🍆
🍆
🍆
I need you toppers first timers to stop fucking like a damn rabbit. You don't just put it in and start humping and vibrating and thrusting all off beat. You gotta know how to handle that bussy, you gotta be in control of that bussy! PERIOD fellas, enough of the bullshit I'm stating facts.
Plus, all you're doing is causing friction to the condom, which is something you don't want to do.
I understand some of these guys are looser than a goose…
You can damn near fall through the walls with ease. Understand the technique of fucking and slinging the dack.
It's more than just humping and rabbit bouncing on somebody's back. Now if I pay my money for porn (not ever and would never do…), then you have to give us our money's worth. Shit, fuck giving me my money's worth! You better give me the best fucking of your life.
PRACTICE DOES MAKE PERFECT…
It may not be EASY for some of you, but it's possible trainee. I'm tired of seeing these tired ass amateur videos with these bottoms, who can't top for shit.
You fucking up the game not only for the next bottom trying to demolish some cakes but for these other newbies as well. This skin to skin motion is not doing it. I see more balls than actual penetration the fuck are you doing?
Porn hub/Myvidster/Tumblr etc. all these sites need to prescreen these videos if you want to be a TOP or even try to penetrate somebody. Please learn the proper ways of doing it, at least keep me (the damn viewer) entertained.
We can tell the real from the fake and the newbies from the pros. Now some of you bottoms got the equipment to do the job if you don't know how to use it, go study online. We know this bottom don't know how to use his damn dack. He barely knows how to stay hard actually to find the damn hole.
This isn't a SHADY POST even though you guys going to detect shade.
It's to help these bottoms turned tops with these amateur videos online. I click on a Tumblr video thinking I'm about to see some ass get demolished. All I see is a bunch of rabbit riding ass bottoms trying to fuck. I can't get my damn nutt because the shit is terrible. The camera can't capture enough of the action, let alone the real fucking.
I don't know maybe I should stick to previewing videos before downloading stuff. Because some of these videos are promising, but the actual video is trash.
So bottoms please if you're trying to TOP even in your private life: practice, practice, practice.
THIS IS NOT OKAY! IT IS 2018. I want to see better videos, and if I decide to get my cakes bust wide open by a bottom, they better know how to fuck right.
FIN.
Facebook Comments
comments
My Ex Propositioned Me To Join His "New" Relationship: Black Gay Open Relationships And Why I Refuse To Participate In One!
I'm sorry, but I can't do the whole open relationship situationship. That type of relationship may work for a lot of people, and a lot of people are happy with it. I could never see myself happy or even interested in that type of relationship. I wanted to make this post because I'm still kind of shocked and a little uncomfortable about the proposition by my ex.
My ex did, in fact, propositioned me to join his new relationship. This happened last week, and I'm still mind fucked about the whole situation.
I'm not into going back to exes unless the history meant something to me. There's only one ex of mine that I would drop everything for and run back. He knows he who is, and he's the only one that can get a refill, okay.
Last week an ex of mines reached out to me via KIK. I haven't been on kik for a good minute, but I ended up getting his random ass message. I had blocked him on every social media handling that we were using to contact each other. Somehow he still had my kik, and I hadn't blocked him, so he slid in my KIK messager.
I stumbled across the message a few hours after he sent it, and he went into detail about how his boyfriend knew of me and my blog, etc. LURKING ASSES, RIGHT? 
I'm not shocked that his boyfriend would know about me because I know what I brought to that relationship. Of course, he's still going to be talking about me to his ex besides his ex coming across my blog. 
Anyway, the boyfriend is into the whole open relationship, so instead of my ex dealing with
just
anybody, he wanted me to join them
.
I laughed it off at first because I've never been propositioned especially by an ex and his new man. That's very much new and also strange to me.
I'm not going to knock the idea because I mean why get a random, when you and your man can get some of this chocolate mocha goodness
.
The issue (besides the fact that I still wouldn't do it) is the fact that mixing the old with the new can be a major disaster. Very few people can go back to an ex-boyfriend while watching somebody else have them at the same time.
Now I understand how open relationships work at least the ones I've seen play out before my eyes. I
can't allow myself to be with my ex and allow his new man to be with him as well. I'm the jealous type, and my goal
eventually
would be
just
to take him back and get rid of the third party.
I'm kind of selfish, and I don't like sharing anyway. When it comes to threesomes, I'll only participate if I'm not involved with neither party. I can take my ass home, and the both of you remain happy in love. I don't like threesomes in my relationships, so I avoid them as much as possible. Does that mean I won't have a threesome with me and my future man and somebody else? NO, I'll never say never, but the opportunity would be slim but possible.
For some people, this may be a dream come true.
I think
most gay men who like being with more than one person would love this type of proposition. My ex wasn't faithful to me, which also plays a part in why I rejected his request. I doubt he's even faithful to the man he's with now, so could you imagine me, him, his man and the others on the side? I'm good on that, but I thanked him for his offer.
Sex for me complicates things enough so to have TWO men in my life would be problematic. I can't see myself loving two people or separating my feelings for two people at the same time. Some shit
just
not meant to be and for me, that's one of them. Plus I don't have time for one catching feelings more than the other one which seems like drama waiting to happen. For me, it's not going to happen and
probably
would have never happened with two strangers.
Well, that's my little story for now and wanted to share it with you guys.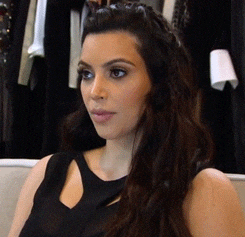 Loading ...
Facebook Comments
comments
We're Friends, But I Got My Eye On Your Man Too!
I wanted to make this article short, brief and straight to the point. There's a lot of shit that pisses me off when it comes to cheating ass men. I will say that there's nothing that boils my blood more than having a friend that be trying to scoop with my man on the low.
I have a problem with fake ass friends.

We've all encountered these individuals every once in a while, but nothing prepares you for their real agenda

.
For example, you have a friend that's single, and you trust this person enough to bring him around your man. That's not the issue, but you notice him always getting a little too close to your man. Even men that got boyfriends still be doing the same shit.
Sometimes you guys have a few drinks together, and he may be too close and personal, while other times he's
straight up disrespectful
. Yes, those are the type of friends I don't fuck with at all. I hope you guys don't fuck with them either. 
I understand there's a lot of gay men that do the whole threesome thing with their friends. A lot of gay men will not only fuck your man but steal him under your supervision.
Now I get it you can't steal somebody's man. In most cases, your man wasn't faithful from the jump.
Okay, that's fair enough, but the problem for me is when the disrespect is so blatant that it's hard to ignore or at least play confused about it
.
Once I catch you trying to press upon my man or vice versa, then we have a problem.
We can't share the same man, and some gay men are into the whole free for all type of thing in their relationships. I've met several gay couples who are very open with their relationship. I can't put myself in that predicament even if it benefited me in some way.
A friend of mines was dating this one guy, and they were together around 
maybe
six months.
The problem didn't start until towards the end of their relationship when his boyfriend tried to get at me
.
I'm not the type of friend that's going to let my friend's man hit, while he's not around. I can't see myself calling you my friend, and I'm fucking your man at the same time.
One thing, I've learned is that everybody doesn't feel the way I do about friendship. So when this boy decided upon himself to make his move on me, I made it very much known to my friend.
What pissed me off was the fact that even after the relationship ended, he still tried to get at me. The minor situation before wasn't enough for him to back off.
I remember one time catching him looking at my ass, and that rubbed me the wrong way. I stopped hanging out with my friend whenever his bf was around. I'm very loyal, and I don't play that kind of games.
If you call me your friend, then there are boundaries in our friendship.
NO, I will not join you and your man in bed because he wants to experiment with me and the only way to do that is through you.
NO, I won't sleep with you whenever you and my friend get into it.
NO, We can't exchange numbers in case if you two don't work out so you can get with me.
There are boundaries, and a lot of gay men (in or out of relationships) don't know their place. People are so comfortable with doing wrong, that they don't even respect themselves. People will do all types of shit not only behind your back but also right in your face.
You guys have to pay attention! Some of you got a Bae that is also BAE on the side to your one of your friends. You may not see it or believe it could happen but it's happening right now.
You can't invite anybody into your space and around your partners. Some people have good intentions while other people want what you got and will do anything to have it.
When it comes to losing a friend most of these gay men do not care. They call you SUS and shit, but they don't care for you like that. PAY ATTENTION to the fake shit out here.
Facebook Comments
comments
Dear Gay Men Of Color: What's Keeping You Single?
Everybody wants to be in a relationship until they find themselves in a "relationship." All the drama and childish shit starts to happen, which ruins about 95% of black gay relationships 
in my opinion
.
The lack of communication and commitment issues tend to be two of the significant issues in most black gay relationships
. Everybody wants to be husband material, but they don't want to put in the work to perform the job accordingly. Relationships are not easy at least not as easy as most relationships appear to be in the public eye.
Every gay man, I know personally has their reasons for being single. Some guys think commitment issues play a big part as I mentioned.
I think
when it comes down to it most guys just 
don't care to be in a relationship. A lot of guys are fine with having FWB or
just
beneficial situationships.
My issue with black gay men and their need to be in a relationship stem from most of them not being ready for one.
You say you want to find love and all the good shit that comes with having a man. The moment shit gets hard you ready to give up and walk away.
Gay men are quick to jump from relationship to relationship whenever things seem too hard or heavy to face
. They can talk a good game, but half of them can't take the smoke when shit gets heated.
I'm not saying couples who fight
constantly
, I'm speaking about the couples that can't face their truths or even work out their problems together
.
When I'm dating somebody and building a relationship, I want to be able to express how I feel
. I shouldn't feel as if I can't speak my mind about certain issues in the relationship. That's not a healthy relationship, and if somebody feels that it's okay not to be able to voice your concerns, then that's a problem. 
There's a lot of work that goes into building and then maintaining a relationship.
If you can't handle the highs nor the lows then
maybe
you shouldn't be focusing on finding a partner at this time. A lot of gay men need to be single because they can't handle the pressure of dealing with a partner. Their communication skills are lacking, and their insecurities speak volumes. The smallest problems always tend to become the deal breaker in the relationship. Nobody wants to fight over petty small shit constantly. 
I rather stay single than to be with somebody in an unhealthy relationship. I've had my share of men who were NOT meant to be with somebody at least at that time.
Everybody can confess to dating a person that you knew deep down inside that they shouldn't be in any relationships until they fix their own issues. There's a lot of gay men walking around with a BAE and carrying all the baggage and issues in their relationship. You know some of them as you read this article and no matter what you say or do they staying right there in that dysfunctional relationship. 
Being in a relationship is more than bragging on social media, flashing your man off, or focusing on sex as the primary purpose of the relationship
.
There's so much more to relationships than sex and kissing or even cuddling all day. There's legwork and more work to make it work or even last.
I think when you single fellas go looking for love many of you should be questioning yourself these following questions first.
What can we both gain something from this relationship that will build our future together? 
Where are we headed in this relationship?
How do we overcome our struggles and even our differences?
Can he love me the way I want to be loved?
Am I willing to compromise for him as he's willing to do the same for me? 
There's a lot of questions that people should ask before getting into a relationship. I say this all the time, but a lot of gay men rush because they're trying to fulfill a void. I understand how lonely shit can be for
all of
us, but we have to make sure we're not finding the wrong people.
You don't want to jump into a relationship with the wrong person just 
to say you got somebody.
A lot of gay men be in these relationships MISERABLE because they know that's not the man for them. These men are more focused on the image of love and how they appear in public. My issue with that is the fact that if you know this person is no good for you then leave them. Why ruin yourself and your future for a person who doesn't even care about their own?
If you're single, don't give up hope or lose faith in finding love. Allow that man to find you, or you may stumble across him. If he's the one, then you will know it. Don't force something
to fulfill that void. It will not last, and that happiness will fade
just
as quick.
Facebook Comments
comments
Follow Me On IG | Check Out My Mini Vlogs Now!
CHECK OUT MY SHORT GAY FILM: "WHY DON'T YOU LOVE ME? SEEKING A MOTHER'S ACCEPTANCE!"
Join My Newsletter For All The Latest Articles!
Want To Be Featured In Your Own Advice Article? Based On Your Own Experience? Wanna Share With Us?
Share your story with JBA! Everything from relationships, breakups, dating, crazy hook up experiences and more. Get featured on one of my articles as I tell your story and giving my advice. Unfamiliar with my advice articles? CLICK HERE to read a previously written advice column. Anonymous submissives are accepted! Names and locations will be changed to protect all parties involved.
Vote For The Latest Polls
Loading ...
Loading ...
Loading ...
Loading ...
Loading ...
Loading ...