DO NOT JUDGE ME!
I am about to reveal something that I've kept hidden for a very long time.
I got secrets…
Some secrets are never meant to be exposed!
But FUCK IT. This is my personal blog, and I'm going to keep it REAL.
I've always wanted a sugar daddy for years now. I mean, what could go wrong, when you got a man that's willing to spend cash on you?
Shit. I know so many guys who've had sugar daddies, why can't I?? Chubby and all. I'm not the type of person that goes out of my way to try to find a man with money. I'm not sugar baby on a mission. I haven't even dated guys over a particular age yet. I wouldn't even know how to entertain a man of a certain age. The age gap for me would be awkward as hell. It would be downright fucking weird.
I know plenty of guys who in fact, have sugar daddies on call! A guy I was dating had one. Um, lets not even get into that bullshit, he did it behind my back. And yes, when he explained his situation, I was down for the cause! I ain't got no shame in my shit. I was down to entertain his sugar papa.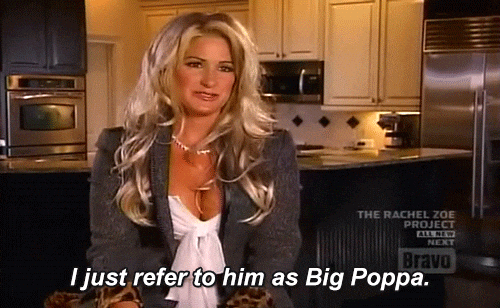 REALITY CHECK.
He didn't want to SPONSOR ME. He said I was too old 🙁 (I'm 27 by the way, and I was 24 at the time. The guy I was talking to was young as hell (18).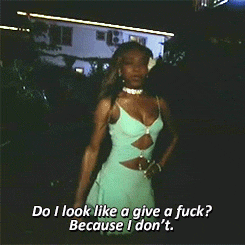 Not only did his sugar daddy not want to spend big dollars on me, but the guy I was talking too dropped me completely.
I got played… Yeah, I'll admit that I took that L. But I bet he doesn't have a sugar daddy now. I'm pretty sure after he turned 21 that man cut off his funds and credit lines.
But seriously having a sugar daddy can be beneficial in a way or maybe a few, depending on what you're willing to do in return. I know some guys give up the ass and eggplant for a weekly check, and some bills paid off monthly.
Today, I got a random message on Jack'd. I was thinking that a guy has finally noticed me, and was going to slide in my DMs trying to spit that good shit. But then I saw the message and my SINCERE reaction…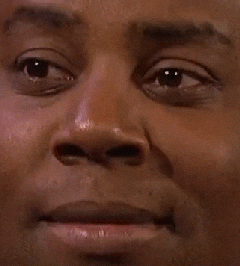 (I don't fuck with grindr), and it was a random lovely caucasian man. For a second, I had thought the universe was answering my wishes. I already had a few bills paid off in my mind, the moment I saw this message. But then I thought to myself — and I know I am not a damn fool. So it dawned on me, and it clicked — its a scam!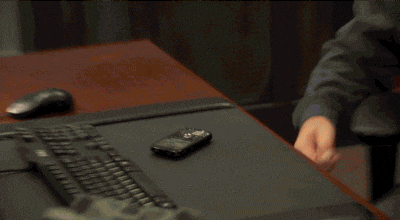 Now I'm going to break down the code so if you don't get it quick enough, just keep reading it, until you do.
Many of you are already aware of scammers on Jack'd. This should come as no surprise.
Okay, so just like with the regular scams, this is no different at all just a new trick to the game — and I promise you, somebody going to fall for it. But it won't be my black ass! Not today Satan!!! Smh! Not today!
This is what I think, fuck that, this is what I know! Whoever is behind that account is a genius, but a dummy at the same time. It's not how you play the game. It's how you create it. The scammer(s) pretend to be a sugar daddy! Those scammers started off asking if you're interested in making extra money, but now since that's pretty much a dub and a fail, they stepping their game up. They want your credit information, wire you funds, mail you a check, etc. I've never been scammed nor scammed anybody, so I can't really speak on this topic too well. But I think it works like that.
[Check this —-> link out, the ladies encountering similar bullshit]
I'm sorry, but you have to be very naive or just plain dumb to get scammed. Being that most of us are aware of these bum ass scams, these individuals have decided to go a new route — with a not so smart plan.
ROLLS EYES…
People you have to READ in between the lines. Because nobody writes like that, "I live in the states." I've never heard Americans tell other Americans the obvious! It just doesn't make any sense. We don't say we live in America, we mention a STATE and a CITY, but nobody mentions that they live in AMERICA! DAA FUCK.
So I wanted to make this post for you, my loyal readers to watch out for this bullshit. If you happen to be on Jack'd, please don't get JACK'D behind this sugar daddy bullshit. Bullshit is written all over it. Now I could be wrong, but I'm sticking to my intuition on this one, it looks a little suspect. I'm not falling for the shit today. I'm not here for it. I need these COINS and these fools out here scamming everybody!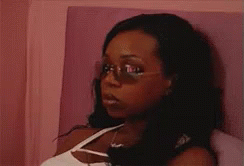 But anyway, back to reality and the fact that nobody is going to pay these damn bills for me. But if you have a sugar daddy, please be my referral. A recommendation to the right sugar daddy just might change my current status in life. HA! (joking)
Signed,
Facebook Comments
comments