6 Dating and Relationships Boundaries That Gay Men Shouldn't Cross
There are some dating boundaries that we shouldn't cross. Often we do unknowingly (I would say). Sometimes those boundaries are designed for a reason. We're all grown, and I would hope everybody who's reading my blog is mature enough to know right from wrong. Certain things are acceptable, while there are some that are not acceptable. Outside of cheating, petty drama, typical relationship issues. I think crossing boundaries is another reason for breakups for most couples.
Whenever I see couples breaking the trust left to right, I know the relationship is not going to work. Nobody's relationship is perfect, but if you can't respect his space and privacy then it's a problem to me.
There are levels to this shit and being a boyfriend does not give you the right to act as a commander in chief.
You're not going to force anybody to respect you. It's not going to work, and at some point, the relationship will crash and burn. You have to respect your partner. Learn how to respect the boundaries of your relationship, and maybe you can keep one.
I decided to write a list of 6 dating and relationship boundaries, which you shouldn't cross. It doesn't matter if you've been seeing them for years or even five months. You don't have specific rights over people. You don't own them, and they are not something in your possession that you can control.
A lot of gay men feel like their partners are their prized possessions. They aren't objects or a trophy. The same way you got him, can be the same way you lose him. It's that simple. People say can bye just as fast as they say hello! Don't believe me? Cross your man's boundaries one too many times and watch him switch the script on that ass. Until then, read this list of 6 things that you shouldn't do to get a head start on what not to do in your relationship.
Checking His Phone/Lurking His Social Media Accounts
Stay the fuck out of your man's phone. I mean it's damn enar obvious why gay men go lurking in their man's phone. You can't feel like you have that right to invade his privacy. Now if you're paying that man's phone bill not only should you have access to phone but have the password to it as well. I'm not saying to lurk through it but it's still in your name. The issue comes into play when you're constantly checking his phone. Stop being insecure and show him that you trust him.
If you can't trust him then why give him a damn phone?
Do you want to know the quickest way to end up without a man? Keep tampering with his phone and searching for shit. Nobody's going to tolerate that shit unless they don't care if you find something or not. Most men will become tired of yo ass, which is why shit always ends after this type of controlling behavior.
Don't go through his belongings; his privacy belongs to him. If he's unfaithful, and not being loyal to you, then leave him. If you have to question that shit, you don't need to be with him anyway.
Because it's either he's not faithful to you, or you got to work on some problems of your own with trust issues.
As far as social media if you have to lurk on your man's Facebook, Instagram, etc.
If you have to fear people on the internet talking to your man, then that's not your man! That's everybody's man. If you can't trust him then why waste time with him? A man that's secured in his relationship has no worries or fears. If you are worrying, fearing, scared, then that's not yours, he doesn't belong to only you. That means he never belonged to you so why stay?
Showing Up To His Job Unexpectedly Without Permission Or Reason
There's nothing messier then showing up at his place of employment. You know damn well you're going to get that boy fired. If he isn't making any money, then how the hell you expect him to eat? The dack gotta be good for you to fuck up his money, and he allows it. The dack gotta be damn good to deal with crazy which is your ass. Please know that doing this is not cute. It's not hood pretty at all. This is considered as a disturbance and you fuck around, and them lovely Caucasians will call the police on your ass. This isn't based in the movies and some fake ass reality show this is real life. I know some guys who've done this ratchet ass shit. Don't show up to his job over some bullshit. Keep your feelings intact, crossing this boundary will send your ass to the county jail. BE SMART!
Calling His Friends and Mama After Petty Arguments
When shit goes left in your relationship do not run to his friends and his mama. That is some CHILDISH SHIT. I'm sorry, but as a grown ass man, that's not the business. Keep your relationship and relations with you and your partner in the comforts of your own home. Your man's mama, his friends, even his "unnteee" don't need to be in the mix.
Getting outside forces in your mess is crossing the line. That's worse than a damn boundary. You done took your ass further down and towards the line and passed it. That's not cool don't do that. His mama is not going to side with yo ass anyway. She is probably going to tell him to "tell that boy to stop playing on her phone."
Unwanted Visits / Give Him Some PERSONAL TIME ALONE
Sometimes people need their personal space. Clinginess can drive many people crazy especially men. People need their personal space from time to time. Always being on his back is a turn-off. If a person wants to be alone, leave him-the-hell-alone. Do not invite yourself to his apartment unexpectedly. Now if you live together, let him have his alone time in the living room. If his ass is in the kitchen, you keep your ass on the other side of the house. Give him space, give him some time to breathe in, and breathe out. Smoothing him when he already needs some space will not work out. You're going to lose your relationship.
Texting Or Speaking To Their Ex(s)
Do not contact a guys ex without his permission even if they're still cool, do not cross that line. Their ex will never stand in your favor. They will never hide what you share with them. I don't care if their ex is now one of your best friends. They share a bond that nothing will replace, not even you. Sometimes I've seen some guys do this and I cringe every time. The dumbest decision you could make is contacting his ex-lover about relationship issues. That is the stupidest thing to do. Especially behind his back. I can promise you. Every time you do that, he will find out! That's never okay, and it's never cool. Just know, that his ex will scheme on getting him back eventually and at some point he will.
Setting Up Threesomes Without His Permission
Sometimes we like to get freaky. I know this is a random part of the list. I have to change it up. Yes, threesomes are cool if both parties want to engage in one. Setting up a threesome without your man's acknowledgment will not end well. I've seen this happen, don't do it.
Facebook Comments
comments
My Ex Propositioned Me To Join His "New" Relationship: Black Gay Open Relationships And Why I Refuse To Participate In One!
I'm sorry, but I can't do the whole open relationship situationship. That type of relationship may work for a lot of people, and a lot of people are happy with it. I could never see myself happy or even interested in that type of relationship. I wanted to make this post because I'm still kind of shocked and a little uncomfortable about the proposition by my ex.
My ex did, in fact, propositioned me to join his new relationship. This happened last week, and I'm still mind fucked about the whole situation.
I'm not into going back to exes unless the history meant something to me. There's only one ex of mine that I would drop everything for and run back. He knows he who is, and he's the only one that can get a refill, okay.
Last week an ex of mines reached out to me via KIK. I haven't been on kik for a good minute, but I ended up getting his random ass message. I had blocked him on every social media handling that we were using to contact each other. Somehow he still had my kik, and I hadn't blocked him, so he slid in my KIK messager.
I stumbled across the message a few hours after he sent it, and he went into detail about how his boyfriend knew of me and my blog, etc. LURKING ASSES, RIGHT? 
I'm not shocked that his boyfriend would know about me because I know what I brought to that relationship. Of course, he's still going to be talking about me to his ex besides his ex coming across my blog. 
Anyway, the boyfriend is into the whole open relationship, so instead of my ex dealing with
just
anybody, he wanted me to join them
.
I laughed it off at first because I've never been propositioned especially by an ex and his new man. That's very much new and also strange to me.
I'm not going to knock the idea because I mean why get a random, when you and your man can get some of this chocolate mocha goodness
.
The issue (besides the fact that I still wouldn't do it) is the fact that mixing the old with the new can be a major disaster. Very few people can go back to an ex-boyfriend while watching somebody else have them at the same time.
Now I understand how open relationships work at least the ones I've seen play out before my eyes. I
can't allow myself to be with my ex and allow his new man to be with him as well. I'm the jealous type, and my goal
eventually
would be
just
to take him back and get rid of the third party.
I'm kind of selfish, and I don't like sharing anyway. When it comes to threesomes, I'll only participate if I'm not involved with neither party. I can take my ass home, and the both of you remain happy in love. I don't like threesomes in my relationships, so I avoid them as much as possible. Does that mean I won't have a threesome with me and my future man and somebody else? NO, I'll never say never, but the opportunity would be slim but possible.
For some people, this may be a dream come true.
I think
most gay men who like being with more than one person would love this type of proposition. My ex wasn't faithful to me, which also plays a part in why I rejected his request. I doubt he's even faithful to the man he's with now, so could you imagine me, him, his man and the others on the side? I'm good on that, but I thanked him for his offer.
Sex for me complicates things enough so to have TWO men in my life would be problematic. I can't see myself loving two people or separating my feelings for two people at the same time. Some shit
just
not meant to be and for me, that's one of them. Plus I don't have time for one catching feelings more than the other one which seems like drama waiting to happen. For me, it's not going to happen and
probably
would have never happened with two strangers.
Well, that's my little story for now and wanted to share it with you guys.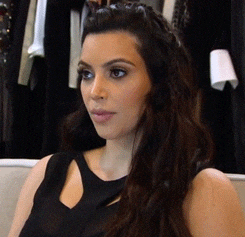 Loading ...
Facebook Comments
comments
We're Friends, But I Got My Eye On Your Man Too!
I wanted to make this article short, brief and straight to the point. There's a lot of shit that pisses me off when it comes to cheating ass men. I will say that there's nothing that boils my blood more than having a friend that be trying to scoop with my man on the low.
I have a problem with fake ass friends.

We've all encountered these individuals every once in a while, but nothing prepares you for their real agenda

.
For example, you have a friend that's single, and you trust this person enough to bring him around your man. That's not the issue, but you notice him always getting a little too close to your man. Even men that got boyfriends still be doing the same shit.
Sometimes you guys have a few drinks together, and he may be too close and personal, while other times he's
straight up disrespectful
. Yes, those are the type of friends I don't fuck with at all. I hope you guys don't fuck with them either. 
I understand there's a lot of gay men that do the whole threesome thing with their friends. A lot of gay men will not only fuck your man but steal him under your supervision.
Now I get it you can't steal somebody's man. In most cases, your man wasn't faithful from the jump.
Okay, that's fair enough, but the problem for me is when the disrespect is so blatant that it's hard to ignore or at least play confused about it
.
Once I catch you trying to press upon my man or vice versa, then we have a problem.
We can't share the same man, and some gay men are into the whole free for all type of thing in their relationships. I've met several gay couples who are very open with their relationship. I can't put myself in that predicament even if it benefited me in some way.
A friend of mines was dating this one guy, and they were together around 
maybe
six months.
The problem didn't start until towards the end of their relationship when his boyfriend tried to get at me
.
I'm not the type of friend that's going to let my friend's man hit, while he's not around. I can't see myself calling you my friend, and I'm fucking your man at the same time.
One thing, I've learned is that everybody doesn't feel the way I do about friendship. So when this boy decided upon himself to make his move on me, I made it very much known to my friend.
What pissed me off was the fact that even after the relationship ended, he still tried to get at me. The minor situation before wasn't enough for him to back off.
I remember one time catching him looking at my ass, and that rubbed me the wrong way. I stopped hanging out with my friend whenever his bf was around. I'm very loyal, and I don't play that kind of games.
If you call me your friend, then there are boundaries in our friendship.
NO, I will not join you and your man in bed because he wants to experiment with me and the only way to do that is through you.
NO, I won't sleep with you whenever you and my friend get into it.
NO, We can't exchange numbers in case if you two don't work out so you can get with me.
There are boundaries, and a lot of gay men (in or out of relationships) don't know their place. People are so comfortable with doing wrong, that they don't even respect themselves. People will do all types of shit not only behind your back but also right in your face.
You guys have to pay attention! Some of you got a Bae that is also BAE on the side to your one of your friends. You may not see it or believe it could happen but it's happening right now.
You can't invite anybody into your space and around your partners. Some people have good intentions while other people want what you got and will do anything to have it.
When it comes to losing a friend most of these gay men do not care. They call you SUS and shit, but they don't care for you like that. PAY ATTENTION to the fake shit out here.
Facebook Comments
comments
Dear Gay Men Of Color: What's Keeping You Single?
Everybody wants to be in a relationship until they find themselves in a "relationship." All the drama and childish shit starts to happen, which ruins about 95% of black gay relationships 
in my opinion
.
The lack of communication and commitment issues tend to be two of the significant issues in most black gay relationships
. Everybody wants to be husband material, but they don't want to put in the work to perform the job accordingly. Relationships are not easy at least not as easy as most relationships appear to be in the public eye.
Every gay man, I know personally has their reasons for being single. Some guys think commitment issues play a big part as I mentioned.
I think
when it comes down to it most guys just 
don't care to be in a relationship. A lot of guys are fine with having FWB or
just
beneficial situationships.
My issue with black gay men and their need to be in a relationship stem from most of them not being ready for one.
You say you want to find love and all the good shit that comes with having a man. The moment shit gets hard you ready to give up and walk away.
Gay men are quick to jump from relationship to relationship whenever things seem too hard or heavy to face
. They can talk a good game, but half of them can't take the smoke when shit gets heated.
I'm not saying couples who fight
constantly
, I'm speaking about the couples that can't face their truths or even work out their problems together
.
When I'm dating somebody and building a relationship, I want to be able to express how I feel
. I shouldn't feel as if I can't speak my mind about certain issues in the relationship. That's not a healthy relationship, and if somebody feels that it's okay not to be able to voice your concerns, then that's a problem. 
There's a lot of work that goes into building and then maintaining a relationship.
If you can't handle the highs nor the lows then
maybe
you shouldn't be focusing on finding a partner at this time. A lot of gay men need to be single because they can't handle the pressure of dealing with a partner. Their communication skills are lacking, and their insecurities speak volumes. The smallest problems always tend to become the deal breaker in the relationship. Nobody wants to fight over petty small shit constantly. 
I rather stay single than to be with somebody in an unhealthy relationship. I've had my share of men who were NOT meant to be with somebody at least at that time.
Everybody can confess to dating a person that you knew deep down inside that they shouldn't be in any relationships until they fix their own issues. There's a lot of gay men walking around with a BAE and carrying all the baggage and issues in their relationship. You know some of them as you read this article and no matter what you say or do they staying right there in that dysfunctional relationship. 
Being in a relationship is more than bragging on social media, flashing your man off, or focusing on sex as the primary purpose of the relationship
.
There's so much more to relationships than sex and kissing or even cuddling all day. There's legwork and more work to make it work or even last.
I think when you single fellas go looking for love many of you should be questioning yourself these following questions first.
What can we both gain something from this relationship that will build our future together? 
Where are we headed in this relationship?
How do we overcome our struggles and even our differences?
Can he love me the way I want to be loved?
Am I willing to compromise for him as he's willing to do the same for me? 
There's a lot of questions that people should ask before getting into a relationship. I say this all the time, but a lot of gay men rush because they're trying to fulfill a void. I understand how lonely shit can be for
all of
us, but we have to make sure we're not finding the wrong people.
You don't want to jump into a relationship with the wrong person just 
to say you got somebody.
A lot of gay men be in these relationships MISERABLE because they know that's not the man for them. These men are more focused on the image of love and how they appear in public. My issue with that is the fact that if you know this person is no good for you then leave them. Why ruin yourself and your future for a person who doesn't even care about their own?
If you're single, don't give up hope or lose faith in finding love. Allow that man to find you, or you may stumble across him. If he's the one, then you will know it. Don't force something
to fulfill that void. It will not last, and that happiness will fade
just
as quick.
Facebook Comments
comments
Follow Me On IG | Check Out My Mini Vlogs Now!
CHECK OUT MY SHORT GAY FILM: "WHY DON'T YOU LOVE ME? SEEKING A MOTHER'S ACCEPTANCE!"
Join My Newsletter For All The Latest Articles!
Want To Be Featured In Your Own Advice Article? Based On Your Own Experience? Wanna Share With Us?
Share your story with JBA! Everything from relationships, breakups, dating, crazy hook up experiences and more. Get featured on one of my articles as I tell your story and giving my advice. Unfamiliar with my advice articles? CLICK HERE to read a previously written advice column. Anonymous submissives are accepted! Names and locations will be changed to protect all parties involved.
Vote For The Latest Polls
Loading ...
Loading ...
Loading ...
Loading ...
Loading ...
Loading ...